Jack Bettridge archive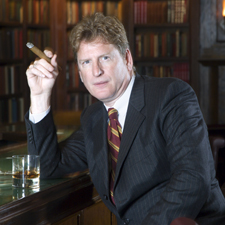 August 2009
Posted: Aug 26, 2009 3:51pm ET
No, this isn't a blog about Sarah Palin and cylindrical, metal packages for storing cigars. Rather, it involves watching cigars on television. Specifically, the classic Western "Maverick." As discussed in a previous blog , cigar smoking on television or in the movies always captures my attention.
Posted: Aug 21, 2009 12:39pm ET
I didn't end up making the aforementioned trip to Kentucky to see the cooperage operation for Brown-Forman, but I also didn't go to Niagara Falls as my wife had schemed. Where the family actually went (after much begging from my daughter Grace, who is fascinated by all things historical) was Mystic Seaport.
Posted: Aug 13, 2009 2:19pm ET
Sometimes even the masters return to the basics. When I was invited to meet Angus Winchester, the global brand ambassador for Tanqueray gin at Raines Law Room for a drink, I was expecting anything but something basic.
Posted: Aug 4, 2009 5:00pm ET
The first piece in my master plan is in place. I have just received a document deeding me a lifetime lease on a square foot plot on the island of Islay. For those of you who are ill informed: Islay is one of the cardinal whisky-making regions of Scotland (the one that makes all the really smoky Scotch); and my master plan is to one day own a distillery.
---
---
Search our database of more than 17,000 cigar tasting notes by score, brand, country, size, price range, year, wrapper and more, plus add your favorites to your Personal Humidor.
---
---