Jack Bettridge archive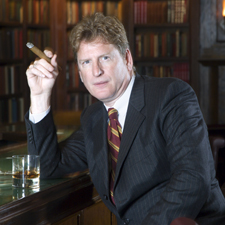 July 2009
Posted: Jul 29, 2009 11:01am ET
Sam Adams came to visit the other day, which is always liberating. Rather, I should say it was Jim Koch, the mastermind behind Samuel Adams and the Boston Brewery. He has such zeal for brewing that it's always exciting to talk beer with him.
Posted: Jul 20, 2009 4:38pm ET
My wife wants to vacation in Niagara Falls this summer. And I don't. It's an argument that I won't win, but it goes something like this: "But, honey, Niagara Falls is for honeymooners and we're already married with kids.
Posted: Jul 13, 2009 2:00pm ET
What my wife has been warning me about for years finally happened. I have a skull in my home bar. No, it's not my own pickled skull or that of some wayward guest whom I beheaded for drinking too much of my Chivas Royal Salute.
---
---
Search our database of more than 17,000 cigar tasting notes by score, brand, country, size, price range, year, wrapper and more, plus add your favorites to your Personal Humidor.
---
---