Jack Bettridge archive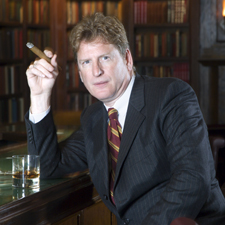 May 2009
Posted: May 29, 2009 1:50pm ET
Remember protest songs? They have a fine tradition that stretches back for centuries of using music as a means of dissent whenever and wherever freedom was threatened. The music of the '60s was in many ways defined by such voices as Dylan and Lennon railing against inequality, lost liberty and infringements on our rights to pursue happiness.
Posted: May 25, 2009 11:08am ET
Before the legislatures of New York (where I work) and Connecticut (where I live) decided without consulting me that it was a good idea to limit the public venues in which I could smoke to almost none, I brought cigars everywhere.
Posted: May 18, 2009 1:20pm ET
I don't know what it's like where you are, but this month hasn't been very May like in the New York area. Rain, cloudy skies and temps that haven't quite hit that ideal point where you don't worry about whether you have a jacket or not.
Posted: May 1, 2009 4:39pm ET
I always get a lot of calls during Derby Week asking for my picks, and this year among my top contenders is a controversial choice: Colorado.  No, Colorado is not a thoroughbred raised in the Rocky Mountains, nor the British Ascot champion of the same name—after all, he raced in the 1920s.
---
---
Search our database of more than 17,000 cigar tasting notes by score, brand, country, size, price range, year, wrapper and more, plus add your favorites to your Personal Humidor.
---
---