Jack Bettridge archive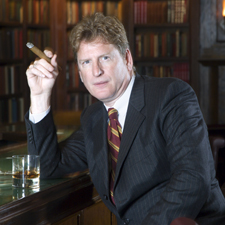 April 2007
Posted: Apr 23, 2007 5:02pm ET
Case in point: the promotional gift that just arrived on my desk with an invitation to a luncheon celebrating tourism in the state of Kentucky. It's a miniature baseball bat from Louisville Slugger, about 15 inches long.
Posted: Apr 17, 2007 1:50pm ET
Day Two: In a Cairo Smoking Lounge Imagine an open air bar with tarps for ceilings (sort of like the ones they use for Connecticut shade tobacco). Divans are everywhere, with patrons lying out and smoking from hookahs.
Posted: Apr 13, 2007 4:27pm ET
Day One of my trip to Egypt to cruise the Nile, tour guide informs our group: ''You've probably noticed that people smoke everywhere here. We'll try to shield you from that, but bear in mind that you're only a group of 50 nonsmokers surrounded by 70 million smokers.
Posted: Apr 11, 2007 12:13am ET
Since starting at Cigar Aficionado 10 years ago, I've played a game with myself that I call Seen Smoking. It doesn't involve any equipment and the action is fairly simple: watch others smoking cigars.
Posted: Apr 5, 2007 9:31am ET
Normally, a picture of the hapless bicyclist going ass over teakettle off the road in the movie "Breaking Away" pops to mind when I think of Cinzano. (Remember the main character idolizes the Italian bicyclists, Team Cinzano, only to have his hero worship repaid with villainy?) Not much of a testimonial for this classic brand of Vermouth, but I digress.
---
---
Search our database of more than 17,000 cigar tasting notes by score, brand, country, size, price range, year, wrapper and more, plus add your favorites to your Personal Humidor.
---
---