Jack Bettridge archive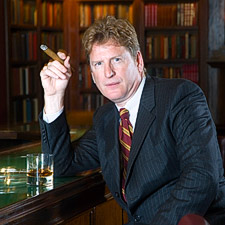 February 2015
Posted: Feb 7, 2015 7:00am ET
I hope that the country wasn't so swept up in the excitement surrounding Thursday's World Nutella Day that we've forgotten about National Pisco Sour Day, which comes on the first Saturday of each February. It distinguishes itself among the galaxy of national tippling days in that it's officially recognized by the government and accompanied by food fairs, music and dancing in the street-in Peru anyway. The holiday has yet to get its due here. And in Chile, which has been feuding with Peru over the origins of this spritely Southern American brandy for centuries, they wait until May for their big Pisco Sour bash.
Posted: Feb 3, 2015 1:30pm ET
In the firmament of cigar-pairing spirits, rum holds a place in the top triad of choices (along with whisk(e)y and brandy). Its taste profile (resolutely sweet, owing to a sugarcane base) and its shared origin with cigar-producing areas (at least a lot of the time) can put it hand-in-glove with a great smoke. A marque system, recently developed and now coming to the United States, attempts to make that logic even more useful to consumers who are formulating their own pairings.