Gordon Mott archive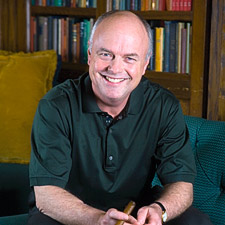 October 2007
Posted: Oct 23, 2007 1:59pm ET
I had a classic cigar last week. It's so rare that one of the best encyclopedias of Cuban cigars, written by Min Ron Nee and Adriano Martinez, doesn't even include it. But I'm getting ahead of myself.
Posted: Oct 17, 2007 12:10pm ET
How many times have you started up a conversation with someone, only to discover that the other person is a cigar smoker? It happened to me yesterday, in one of the more unlikely places you can imagine: a CT scan room.
Posted: Oct 9, 2007 2:11pm ET
I had one of those cigar moments that we all dream about on Saturday night. My friend had cooked a great meal, we were working our way through a couple of bottles of fine American wines, and the conversation swirled non-stop around the table.
Posted: Oct 5, 2007 10:43am ET
New Yorkers are parochial. We know it. We don't simply believe that our restaurants are as good as any in the world or in the United States, we know it. It is true that you can eat as well in the five boroughs as you can just about anywhere.
Posted: Oct 1, 2007 10:28am ET
"Take whatever you'd like to smoke." The words were like magic. The invitation, from my friend who has an extraordinary collection of cigars, is not uncommon, but I never take it for granted. It's a treat.
---
---
Search our database of more than 17,000 cigar tasting notes by score, brand, country, size, price range, year, wrapper and more, plus add your favorites to your Personal Humidor.
---
---