Gordon Mott archive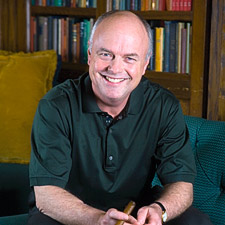 September 2007
Posted: Sep 20, 2007 4:39pm ET
It was 11:30 p.m. last Saturday night. I was sitting on a low, stone wall that surrounds an ancient fireplace in the backyard of my house in Westchester County, New York. I had a half-smoked Tatuaje Taino in one hand, a glass of 1977 Taylor Fladgate Port in the other, and the sweet aromas of my fellow cigar smokers (including my wife puffing away on an OpusX PerfeXcion No.
Posted: Sep 19, 2007 11:19am ET
When it rains it pours. Or when you drive fast, you get used to it. This past weekend, I had another Audi, an S4, the little brother to the faster, more explosive RS4. At first glance, there's not much difference.
Posted: Sep 11, 2007 9:04am ET
Porsche Killer II. That image kept jumping into the teenage boy part of my brain every time I punched the accelerator of the Audi RS4 I had for the weekend. I could see the faces in my rear-view mirror, some of them having stayed on the bumper to get a glimpse of exactly what was riding on those 19-inch tires, but by the time they got close enough, I wasn't close anymore.
Posted: Sep 4, 2007 2:34pm ET
The streets were jammed with strollers, enjoying the weather on an absolutely perfect Labor Day weekend in downtown Saratoga Springs, N.Y. My wife and I were out on Broadway, walking our Belgian Sheepdog, Chloe, and taking in the afternoon scene.
---
---
Search our database of more than 17,000 cigar tasting notes by score, brand, country, size, price range, year, wrapper and more, plus add your favorites to your Personal Humidor.
---
---