Gordon Mott archive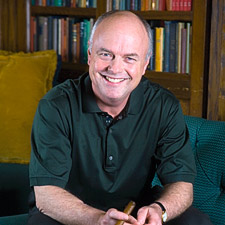 February 2014
Posted: Feb 27, 2014 12:00pm ET
So many cigars. So little time. At the end of my first full day here in Havana, I sat down to write a blog about what I had smoked, and I couldn't remember how many, or which cigars, I had enjoyed that day. It may have been the medicinal effect of Cuban rum, or the accumulation of caffeine in numerous Cuban coffees. Whatever.
Posted: Feb 25, 2014 10:00am ET
The soft, magical lighting bathed the circular entrance to Club Habana, a former yacht club in the Miramar section of Havana. The guests entered through a phalanx of costumed dancers with headdresses, receiving elegant black packages of the two cigars spotlighted on the evening: the Hoyo de Monterrey Le Hoyo de San Juan and the Partagás Serie D No. 6. There were bars serving Cuban rum and Spanish Cava, and canapés were passed through the crowd. It was the gala opening dinner for the 16th annual Festival del Habanos, Cuba's yearly extravaganza celebrating one of the country's principal products: cigars.
---
---
Search our database of more than 17,000 cigar tasting notes by score, brand, country, size, price range, year, wrapper and more, plus add your favorites to your Personal Humidor.
---
---