Gordon Mott archive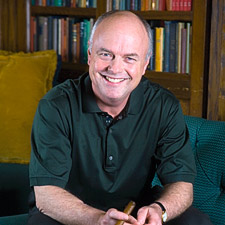 January 2014
Posted: Jan 30, 2014 3:00pm ET
Dr. Alejandro Martinez Cuenca pointed up at the pock-marked brick facade of the Joya de Nicaragua factory, outlined with mustard yellow pillars up to the peak of the roof. When they removed layers of paint, the bricks revealed the damage done by mortar fire, and probably .50 caliber machine gun fire, during the Sandinista uprising in Estelí in 1978. Dr. Martinez Cuenca, himself a former Sandinista presidential candidate and the owner of Joya de Nicaragua today, said they had decided to leave the evidence of war as a reminder to everyone how far the country had come.
Posted: Jan 22, 2014 3:00pm ET
Jorge Padrón stood in the damp furrow between rows of tobacco planted just five weeks before. He fondled the velvety leaves, already nearly waist high, between his fingers, and said, "Isn't this beautiful?" It was; a field of luminescent-green tobacco stretched several football fields away, with the leaves moving seductively in the light morning breeze under the brilliant tropical sunshine. For Padrón, the president of Piloto Cigars, the parent company of the Padrón cigar brand, the field represents more than just a pretty place to grow tobacco. It's an investment in the future.
---
---
Search our database of more than 17,000 cigar tasting notes by score, brand, country, size, price range, year, wrapper and more, plus add your favorites to your Personal Humidor.
---
---