Gordon Mott archive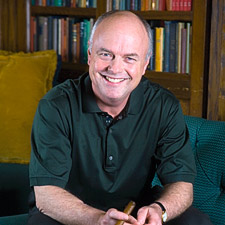 November 2013
Posted: Nov 8, 2013 12:00pm ET
If you were born as part of the post-World War II baby boom, you remember where you were on November 22, 1963. This year, the events of 50 years ago—maybe more so than ever before—strike me as so surreal that they should be part of a fantasy, or a bad nightmare. I was headed to a doctor's office when the news came on the radio. My mother started crying in the front seat. And, as we waited for the appointment, I can remember the adults in the room were just in shock. We spent the next two days glued to the television, witnessing a true national tragedy. This was America. How could such a thing happen in our country?
Posted: Nov 6, 2013 2:00pm ET
The best moment came as my wife and I drove down the Taconic State Parkway on a fall Sunday afternoon. We came up over the crest of a hill with a lookout that has a panoramic view of the Hudson Valley west to the Catskill Mountains. I glimpsed a row of vintage Corvettes with their drivers standing next to the cars, chatting. I honked, and as I drove by it was like a ZZ Top video-the entire line-up of six drivers turned in unison and waved. Those who read my car blogs regularly know that one of my benchmarks is how much attention a new car gets. The Corvette club drivers were just one in a never-ending sequence of turned heads, thumbs-up and big smiles. There was the guy in the gas station who asked if he could take a picture. And there was the New York State trooper, sitting in a car in his speed trap site who had a big grin on his face as I drove by at a stately 58 mph, which barely gets the V8 turning over; he was probably laughing, knowing that I hadn't been going 58 the entire length of the Taconic. I hadn't, but then I also know where almost all the favorite hiding spots are along the entire highway, and I know where to slow down.
---
---
Search our database of more than 17,000 cigar tasting notes by score, brand, country, size, price range, year, wrapper and more, plus add your favorites to your Personal Humidor.
---
---