Gordon Mott archive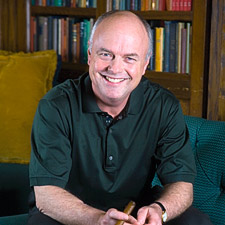 April 2013
Posted: Apr 30, 2013 12:00pm ET
Can books take on a charmed life? Normally, they come and go. Some with big name authors earn mega-bucks. Some languish in obscurity, waiting to be discovered. But every so often, a book is researched, written and published against long odds, and then, it acquires even more relevance because of an external event. That's how I would describe Amir Saarony's excellent history of the Partagás saga, from the brand's beginnings in the famous factory behind Havana's Capitol building to the current day. Since he finished the book, and almost simultaneously with its release in February at the annual Festival del Habano cigar party, the Cuban government announced that the Partagás Factory was closed for good as a manufacturing facility and would become the new home of the country's tobacco museum. Partagás, the brand, of course, will still be made, but in another factory.
Posted: Apr 18, 2013 12:00pm ET
Cigar Aficionado's cigar ratings are a cornerstone of our success. Manufacturers wait for the independent judgment on their products, retailers post the scores in their shops, and consumers use the scores to help them make buying decisions. In 20 years, we estimate that we have rated more than 15,000 different cigars. The process is rigorous. We have a full-time employee—Clay Whittaker fills the role today—who regularly goes out into New York City cigar shops, buys cigars, brings them back to the office, removes the bands and places them in the tasters' humidors. There have always been at least four staff members-our editor and publisher Marvin R. Shanken also takes part-who participate in the blind tastings, and we are training new staffers right now who will become members of the panel in the future. Each taster scores each cigar in four different categories-appearance, smoking performance, flavor and overall impression-to reach a number based on a 100-point scale.
---
---
Search our database of more than 17,000 cigar tasting notes by score, brand, country, size, price range, year, wrapper and more, plus add your favorites to your Personal Humidor.
---
---