Gordon Mott archive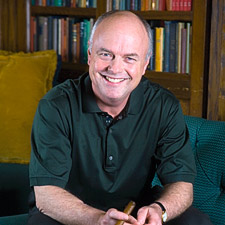 March 2012
Posted: Mar 28, 2012 12:00pm ET
If you've ever been to, or heard about the IPCPR, you know there are endless aisles packed with booths from cigarmakers, pipe dealers, humidor and accessory manufacturers and various sundries that are essential to the operation of tobacconists around the country. The trade show at the Festival de Habanos is a mere shadow of that scene, and in truth, is a showcase for various Cuban government enterprises and a smattering of foreign companies conducting business in Cuba. A generous guess would put the number of booths at 50.
Posted: Mar 5, 2012 12:00pm ET
Riveting! No other word describes the all black jumpsuit-clad dance troupe, long hair swirling, lithe bodies gyrating and the pounding percussion from their drumsticks on the wooden chairs they carried pulsing through the 1000-plus attendees in tuxedos and suits and flowing long gowns.
Posted: Mar 2, 2012 12:00pm ET
I feel like some super-conductor magnet, attracting just about every loose cigar in a country overflowing with a lot of cigars. When I arrived, there was the question in my mind about where I would find my first Cuban smoke, and what it would be. My friend, Max Gutmann from Mexico, answered that worry with an Edmundo Dantes Conde 54, a beautiful cigar made especially for the Mexican market. Quite a way to kick off the week.
Posted: Mar 1, 2012 4:30pm ET
The sharp drum downbeat pounded out over the crowd, and the unmistakable chords of a Chicago blues song rattled the walls and shook the glasses on the tables. Jim Belushi, his Blues Brothers' persona intact minus the hat and the dark sunglasses but with a lit cigar between his fingers, wailed on his harmonica, belting out Little Walter's She's So Fine.
---
---
Search our database of more than 17,000 cigar tasting notes by score, brand, country, size, price range, year, wrapper and more, plus add your favorites to your Personal Humidor.
---
---