Gordon Mott archive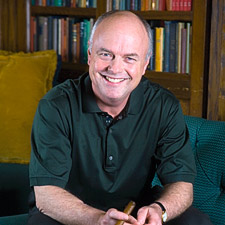 May 2011
Posted: May 19, 2011 2:55pm ET
The scandal surrounding Manuel Garcia, the former marketing guru at Habanos S.A., continues to percolate. The week before Dave and I traveled to Cuba, The Economist published a story about his alleged crimes. The powers that be at Habanos knew all about the story, but universally panned it as pure speculation on the big points, and down right wrong on some details.
Posted: May 17, 2011 2:55pm ET
Okay, I can hear everyone mumbling already. But it is a tough job. Someone has to do it. My goal was to taste all the major Havana Club rums while I was in Havana last week, and at least as many other rums as possible. Not in any kind of formal tasting (trust me, it would have taken weeks to get permission to conduct something official like that), but in a real life, on-the-street kind of mission. I failed. I missed the Reserva Añejo. Well, I think I missed it; there may have been a glassful on that first Sunday afternoon in country. But it was hard. The other versions of Havana Club and Santiago are so good, I kept saying, "Next time, I'll have the Reserva."
Posted: May 11, 2011 2:55pm ET
Cuba tests one's ability to keep track of what you've been smoking. Forgive me. I didn't note down the price or the box date of everything I smoked last week and in more than one case, I was given the cigars by others. But take it as a general rule that most singles in a cigar shop in Havana run between 5 and 8 CUCs, which converts to about $6 to $9.50. I'd also be a tad suspicious of relaying box dates from an open box in a cigar shop; who knows how long that box had been open, or whether singles from other boxes had been combined in that box. For the most part, the bulk of the boxes on shelves right now are from '09 and early '10-you can stumble across some 08s and there are also a lot of late '10 boxes out there right now too.
Posted: May 4, 2011 2:55pm ET
I was finishing up a final walking tour of Habana Vieja, the old Spanish colonial section of Havana that is being restored, when I stopped in again at the Casa del Habano in the Conde de Villanueva hotel. I was looking for a small cigar to have before lunch, and I picked out a Bolivar Belicoso for a little more than six CUCs, the Cuban convertible peso.
Posted: May 4, 2011 2:55pm ET
Ever since Dave Savona and I arrived in Havana on Sunday, I've been dreaming about smoking Cigar Aficionado's Cigar of the Year, the Cohiba Behike BHK 52. But it turned out it wasn't going to be easy.
Posted: May 1, 2011 2:55pm ET
I got a voicemail from a friend who is a big cigar smoker. He said, with a plaintive note in his voice: "I can't believe you're going to Cuba again without me." After a few more grouses, he ended his voicemail with, "but have a good time. Just make sure you get it ready for me." And, I could tell, he sincerely meant it.
---
---
Search our database of more than 17,000 cigar tasting notes by score, brand, country, size, price range, year, wrapper and more, plus add your favorites to your Personal Humidor.
---
---