Gordon Mott archive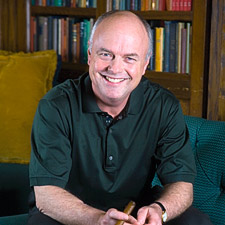 December 2010
Posted: Dec 14, 2010 12:00am ET
Let's make one thing clear from the beginning—you shouldn't go to Havana for the food. Decades of isolation and ongoing issues with agricultural production make it extremely difficult for restaurants to provide anything close to what we would call haute cuisine.
Posted: Dec 12, 2010 12:00am ET
The name had barely slipped off the comedian's lips when the crowd erupted in applause and shouts of admiration echoed in the small bar.
Posted: Dec 9, 2010 12:00am ET
The first tobacco leaf of the 2010-2011 Cuban tobacco harvest was picked today, and tonight it is hanging in a curing barn. It wasn't just any leaf.
Posted: Dec 7, 2010 12:00am ET
I smoked one of the best cigars of my life last night. I don't know its name; actually, it doesn't have one. You can't buy it. I can't buy it.
Posted: Dec 6, 2010 12:00am ET
After a long delay in Miami, and then yet another long delay in Havana immigration, Dave Savona and I finally made it to the Hotel Melia Cohiba, our base for the next five days.
Posted: Dec 5, 2010 12:00am ET
Dave Savona and I had taken an early flight out of New York to ensure we had plenty of time to make our flight, and God forbid, deal with any questions about why two gringos like us were headed to Havana. No need to worry; by the time check-in started at 11:30, the first thing the woman behind the counter said was, 'You know we have a two-hour delay."
---
---
Search our database of more than 17,000 cigar tasting notes by score, brand, country, size, price range, year, wrapper and more, plus add your favorites to your Personal Humidor.
---
---