Gordon Mott archive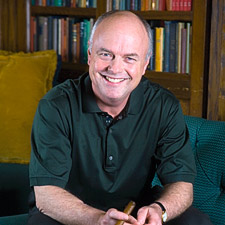 June 2007
Posted: Jun 25, 2007 11:00am ET
I wanted a cigar Saturday night. It was one of those evenings that at the end of the summer, people in the Hudson Valley will say, "Do you remember that Saturday evening in mid-June?" It was perfect.
Posted: Jun 18, 2007 9:58am ET
I don't want this blog to always be about cigars. And since I've been battling a nasty little respiratory flu bug the last 10 days, I don't have a lot of current smoking anecdotes, although a friend of mine came over last night and I gave him one of my La Aurora Cien Años…the aroma was delicious and I was envious that he was smoking it and not me.
Posted: Jun 13, 2007 11:37am ET
I will start this blog by making a full disclosure. In writing about this subject, I'm violating my own standards set years ago when we first started doing tons of picture pages in the magazine. Every June, I would get a stack of pictures from graduating high school students, holding up cigars in their caps and gowns, or blazers and chinos.
Posted: Jun 5, 2007 11:57am ET
I read James Suckling's blog today about the H. Upmann Magnum 46. Just by chance, this past weekend, I also smoked one that was given to me by a friend on the golf course. It is a luscious cigar. The reddish-brown "Colorado" wrapper was every bit as appealing as the cigar itself.
---
---
Search our database of more than 17,000 cigar tasting notes by score, brand, country, size, price range, year, wrapper and more, plus add your favorites to your Personal Humidor.
---
---