Gordon Mott archive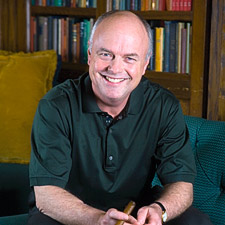 December 2009
Posted: Dec 15, 2009 12:00am ET
I attended a gathering at the Cigar Inn, the home of Cigar Aficionado' s lounge. Billy, Gus and Bass Fakih hosted a group of cigarmakers including Eddie Ortega of 601, Nestor Miranda and Rene Casteneda of Miami Cigar & Co.
Posted: Dec 10, 2009 10:54am ET
The sun was dropping below the mountaintops, and darkness was coming quickly to the small farming valley in north central Nicaragua. But Dr. Alejandro Martinez Cuenca, the owner of the Joya de Nicaragua brand, showed no signs of nervousness as we climbed into his SUV and his driver steered us out on the Pan-American Highway headed toward Managua.
Posted: Dec 8, 2009 4:40pm ET
The day dawned early with a 7:30 departure to Estelí, Nicaraguan time. We left at 8:20 and spent nearly an hour slowly weaving through early morning traffic in Managua, trying to get to the Pan-American highway.
Posted: Dec 7, 2009 11:53am ET
I was in Nicaragua last week for the first time in years. For me, it was a nostalgic trip, as it is every time I visit, because of my time there as a young foreign correspondent for The Associated Press during the country's 1979 revolution and then the Contra wars in the 1980s.
---
---
Search our database of more than 17,000 cigar tasting notes by score, brand, country, size, price range, year, wrapper and more, plus add your favorites to your Personal Humidor.
---
---