Gordon Mott archive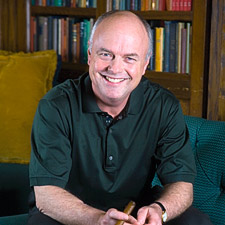 May 2007
Posted: May 30, 2007 10:53am ET
You find the most interesting things in the most interesting places. I was traveling in the Philippines in November, 1986, with my wife, who was spending two weeks in Manila on a business trip for an American bank.
Posted: May 24, 2007 2:05pm ET
My wife and I recently attended the Governor's Ball at Sleepy Hollow Country Club, where I am fortunate enough to be a member. It's an old, traditional country club with a golf course that was built in 1911, and a mansion/clubhouse constructed by one of the great industrialists in the early part of the 20th Century.
Posted: May 21, 2007 2:39pm ET
I don't often have time to enjoy an 'A' size cigar. Most are nine inches long by a 47 ring gauge, and smoking one is a commitment of well over an hour, even if you're working hard at it. But that would defeat the purpose.
Posted: May 14, 2007 12:11pm ET
In 1986, I was living in France, trying to earn a living as a freelance writer. Through some old contacts, I wrote a number of pieces for the New York Times Travel section. On a whim, I proposed a story for a column that always ran on the last page of the section, usually a personal reminiscence about some experience in some far-flung place.
Posted: May 7, 2007 10:17am ET
Finally, the Northeast had a golf weekend to remember, the first of 2007 (if you don't count January 6th when it was 70 degrees). Since I started playing golf in 1995, we have never had a later start to the spring season.
Posted: May 3, 2007 10:32am ET
Due to a computer malfunction, this blog did not go live until May 3. Live Free or Die. That's the motto on New Hampshire's license plates. I was there last weekend for another round of soccer in another place far from home and spent another night in another non-descript motel within spitting distance of an Interstate highway.
---
---
Search our database of more than 17,000 cigar tasting notes by score, brand, country, size, price range, year, wrapper and more, plus add your favorites to your Personal Humidor.
---
---