Gordon Mott archive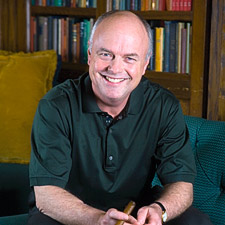 June 2009
Posted: Jun 29, 2009 11:48am ET
I had one of "those" days on the golf course yesterday. I was in a tournament, technically not in contention to win anything in the second round, although with a great round I might have put myself up with the overnight leaders in the net stroke category.
Posted: Jun 18, 2009 11:20am ET
For those of you in the New York area, you probably never thought you'd see the phrase fine dining and White Plains in the same headline. For years, the small business satellite center about 25 miles north of New York had been just that: a business and retail center without much going for it in the way of great restaurants.
Posted: Jun 15, 2009 2:04pm ET
Out here on the East Coast, we are living through a mini-Monsoon season—rain, rain, rain, all the time. Unfortunately, the unusual period of rainforest-like precipitation coincided this past weekend with my club's annual member-guest tournament, known as the Half Moon Invitational, a two day tournament with about 100 people playing five nine-hole matches divided up into a dozen flights or so created by the total combined handicaps of the two players.
Posted: Jun 10, 2009 9:30am ET
The evening was lovely, and the Harvard Class of 1974 reunion attendees were outside on a pleasant patio facing one of the Harvard Athletic buildings across the Charles River in Allston. Cars and buses roared up and down Western Avenue, but it was a nice enough space for a little Wiffle ball and a valiant but ultimately failed attempt at a wet t-shirt contest…and you thought Harvard graduates were all sticks in the mud.
Posted: Jun 8, 2009 11:15am ET
I attended my 35th college reunion last week in Cambridge, Massachusetts, a small college known as Harvard, which celebrated its 358th graduation. I will spare you the pictures of me in a top hat, tails and a white tie, which I put on as part of my duties as a Commencement Day Class Marshal.
Posted: Jun 2, 2009 1:57pm ET
It's been a rough few weeks. I came down with one of the worst head colds that I've had a long time, and then I gave it to my wife—oh, yeah, I wasn't exactly the most favorite person in the house.
---
---
Search our database of more than 17,000 cigar tasting notes by score, brand, country, size, price range, year, wrapper and more, plus add your favorites to your Personal Humidor.
---
---