Gordon Mott archive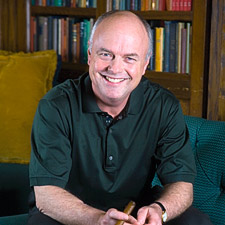 December 2007
Posted: Dec 19, 2007 4:46pm ET
I told you so. It is always a little dangerous for a journalist to openly pronounce, "I told you so." But I had one of those moments today when I opened the front section of the New York Times. On page 2, there was an article headlined: "Report Finds U.
Posted: Dec 18, 2007 11:22am ET
I'd been waiting for this moment since last year, when the Padrón family gave the world a tantalizing glimpse of its new cigar, the Padrón Serie 1926 80 Years, at the Las Vegas Big Smoke. We just call it the 80th Anniversary for short, but that shouldn't be confused with the company's 1964 Anniversary Series.
Posted: Dec 7, 2007 11:43am ET
Since I'm a suburban resident, I don't frequent the cigar bars of the city very often after work hours. But a friend of mine was recently in town, and I hadn't seen him in a long time. He suggested we meet at Club Macanudo one night this week.
Posted: Dec 4, 2007 9:19am ET
I haven't been to the United Kingdom since the new smoking laws went into effect. I had read about those laws, and couldn't quite register that smoking in public had been virtually outlawed across the country—in the bastion of cigar-smoking, you can no longer smoke.
---
---
Search our database of more than 17,000 cigar tasting notes by score, brand, country, size, price range, year, wrapper and more, plus add your favorites to your Personal Humidor.
---
---