Gordon Mott archive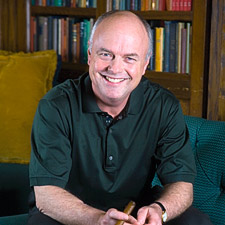 March 2007
Posted: Mar 29, 2007 3:05am ET
The cigar appears quickly. First, there's the pulsing beat of "Woke Up This Morning," the Alabama 3 song that will forever be known as the Sopranos' theme song. It's less than 25 seconds into the intro, as the car zooms past the slightly fuzzy images of New Jersey's most infamous landscapes—the highway tunnels, the brick warehouses, and the smokestacks of the industrial zones that seem to line the northern end of the New Jersey Turnpike.
Posted: Mar 20, 2007 3:45pm ET
I'm sure it's happened to you driving down the road with the radio on. A song comes on, and you reach for the volume knob, turning it up to ear-drum splitting levels. You are reminded of a summer day in high school, however many years ago it was, driving with the windows down, the sweet smells of freshly mown grass streaming in, and the hair of your girlfriend blowing across her face as she looked out into the countryside singing along with radio.
Posted: Mar 15, 2007 10:15am ET
Cigar Aficionado's blog world may have been a long time in coming. But now it is here. I will be writing about everything from unexpected surprises in our tastings, to a wonderful cigar on the back porch my house in the suburbs, or out on the golf course.
---
---
Search our database of more than 17,000 cigar tasting notes by score, brand, country, size, price range, year, wrapper and more, plus add your favorites to your Personal Humidor.
---
---