Gordon Mott archive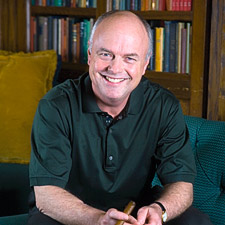 April 2015
Posted: Apr 30, 2015 12:00am ET
I spent 15 days in Cuba during the month of February, reporting on hotels, restaurants and the nightlife for the June issue of Cigar Aficionado, which is on newsstands now. That's long enough to start sounding like a Cuban (their accent is, shall we say, a bit difficult), eating like a Cuban (daily doses of black beans and rice) and living every day like a lot of Cubans by staying out late at night and not rushing to greet the morning.
Posted: Apr 16, 2015 12:00am ET
Under the watchful gaze of big posters of Fidel Castro, more than 1,300 people gathered last month in Mexico City at the Cuban Embassy to smoke cigars, drink rum and then dance the night away to Cuban music. It was Habanos Day 2015, a celebration of two of Cuba's iconic products—rum and cigars—held in conjunction with Mexico's importer of Cuban cigars, headed up by Max Gutmann, and the importer of Havana Club rum to Mexico, Pernod Ricard, represented by Noel Adrian, the president and director general in Mexico.