Gordon Mott archive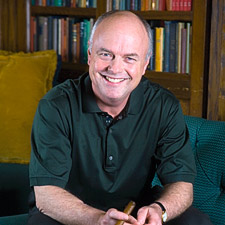 March 2016
Posted: Mar 21, 2016 9:00am ET
Change is a strange phenomenon. There is the hope of change, the wishes of people and even countries yearning for something different, maybe something better. Then, there is the reality of change, a messy, uneven, often chaotic process that may, or may not, fulfill the dreams of those going through it. Cuba today is a microcosm of those two aspects of how change occurs.
Posted: Mar 3, 2016 9:00am ET
Two things first come to mind when I think about Cuba—cigars and rum. They are sybaritic goods that reach their respective pinnacles here. Anyone who appreciates those two great pleasures knows that this Caribbean island creates an environment for the perfect marriage between the two.
Posted: Mar 2, 2016 9:00am ET
There's always an air of excitement around the opening night of the Festival del Habanos. This year's 18th edition of Cuba's annual cigar event was no exception, maybe even heightened a bit because of the year's focus: the 50th anniversary of the launch of the Cohiba brand. Colored spotlights lit the buildings around the entrance to the Tobacco and Wood Warehouse, a beautifully restored building and pier that overlooks Havana's waterfront. More than 2,000 people headed there.
---
---
Search our database of more than 17,000 cigar tasting notes by score, brand, country, size, price range, year, wrapper and more, plus add your favorites to your Personal Humidor.
---
---