Gordon Mott archive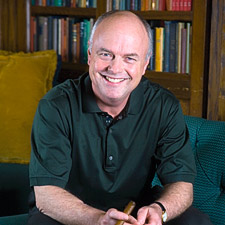 October 2014
Posted: Oct 30, 2014 1:00pm ET
It has been a month of firsts. But Saturday night ranked up there as the best of the best. It was my birthday. And, it was the first night my wife and I stayed in our new home in Querétaro, Mexico. It has been a three-year odyssey, with a lot of twists and turns, but it all came together on October 25, 2014.
Posted: Oct 22, 2014 1:00pm ET
I have had a lot of fun during the last decade testing some great cars for Cigar Aficionado. There was the Bentley Continental GT (big and brawny), the Aston Martin Vantage (sexy and smooth), the Audi RS6 (a twin-turbo dynamo), a Mercedes E-series AMG (fast and steady), a Corvette Stingray (slightly randy and rocket-like), a Jaguar F-type coupe (sexy and feline quick) ... and that's just to name a few.
Posted: Oct 17, 2014 1:00pm ET
A master chef. A group of 10 of her childhood friends from Ensenada, Mexico. A PBS Frontline producer and his wife. Me and my wife and our hosts, Antonio Arelle and Pepe Homs. All sitting around a table on the patio, under the stars, of the hosts' apartment.
Posted: Oct 10, 2014 9:00am ET
In the words of Jackson Browne, "All good things, gotta come to an end." This is an ending, of sorts. But it is a beginning, too. New challenges. New opportunities. New ways of seeing, and being seen. There is usually no easy explanation for the why and how one reaches a moment in time, a decision, a fork in the road. A spouse who argued for sooner rather than later. Some unfulfilled dreams. A clear sense that wheels need to turn, and past successes should never engender current complacency.