david savona
Senior Editor, Director of Cigar Aficionado Online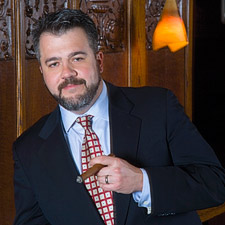 Writing for a living has been a lifelong dream. My first stab at being an author came in grade school, when I wrote a movie script and devoted my afternoons to convincing the girls in class to take a starring role. I majored in English in college and after graduation took a job at International Business Magazine. I was assigned the mergers and acquisitions beat, and worked my way up to senior editor, writing stories about international deals, analyzing the GDP of emerging countries and tapping the brains of entrepreneurs who made everything from silicon wafer saws to stainless steel.
I took an early interest of cigars (I'm not really sure why, as my father never smoked them, nor did any other relative) and I tried various smokes in my college years, sampling as good a cigar as I could afford on a very lean budget. I had a particular fondness for machine-made cigars with hearty black Connecticut-broadleaf wrappers. When I started working, I branched out, savoring each new discovery.
After writing a freelance piece in 1995 for Cigar Aficionado magazine, I was hired by M. Shanken Communications that summer as the senior editor of Cigar Insider, which launched in January 1996. Over the years my responsibilities grew, and soon I was a senior editor of the magazine, charged with writing feature stories on the cigar industry. I write about other topics as well: one of my favorite stories was a series of pieces done in the magazine and online about learning to box, where I essentially got beat up on a weekly basis, culminating in a white-collar bout.
I've walked through tobacco fields in Cuba, Nicaragua, Honduras, Ecuador, Mexico, the Dominican Republic and even my home state of Connecticut. I've visited cigar factories around the world and spent time with virtually all the major players in the premium cigar world, and I've tasted cigars professionally for 11 years.
I live in the Northeast with my wife and young son, and the highlight of my day is coming home and hearing my boy's footsteps as he races for the front door.