David Savona
« < 103 104 105 106 107 108 109 110 > »
Jul/Aug 02 Issue : News & Features
The heirs of two tobacco legends carry on the proud...more
Posted: August 1, 2002 By David Savona
---
Jul/Aug 02 Issue : News & Features
They filed into the Four Seasons Restaurant in formal attire, selected fine cigars and raised a flute of Tattinger Champagne to the heavens to...more
Posted: August 1, 2002 By David Savona
---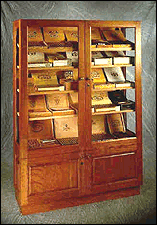 Cigar Toys: Pendergast Cabinet Humidor You've outgrown your desktop humidor, your locker at the cigar bar is stuffed, and your buddies are sick of...more
Posted: July 22, 2002 By David Savona
---
May/Jun 02 Issue : Good Life Guide
The restaurateur looks at the man lighting a cigar and scowls. But it's the lighter that irks him, not the smoke. "Whatever happened to the nice...more
Posted: June 1, 2002 By David Savona
---
May/Jun 02 Issue : News & Features
Dominican Republic cigarmakers are following the example of Fuente Fuente OpusX and growing their own wrapper tobacco
Posted: June 1, 2002 By David Savona
---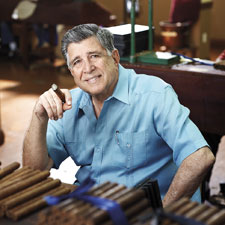 Mar/Apr 02 Issue : Cigar Stars
The Son of Montecristo Peripatetic Benjamin Menendez has left his imprint on nearly every cigar-making country
Posted: April 1, 2002 By David Savona
---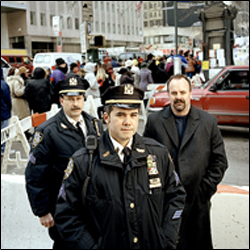 Mar/Apr 02 Issue : News & Features
An embattled police department responded to the catastrophe at the World Trade Center with displays of uncommon courage.
Posted: April 1, 2002 By David Savona
---
Jan/Feb 02 Issue : News & Features
Strong Cigars Fuel the Industry's Hottest Trend.
Posted: February 1, 2002 By David Savona
---
I was standing at the bar at Villa Cortina, my father-in-law's Italian restaurant in Tenafly, New Jersey. I was about a half-hour away from tucking...more
Posted: December 7, 2001 By David Savona
---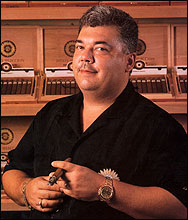 Nov/Dec 01 Issue : Cigar Stars
Nick Perdomo Jr. will make more than 10 million cigars this year—and he's not afraid to tell you how good they are.
Posted: December 1, 2001 By David Savona
---