CA Editors
Father's Day is just around the corner on Sunday, June 15, and it's the perfect time for the family to show dear-old dad their...more
Posted: June 5, 2014 By CA Editors
---
Which component of the cigar contributes most prominently in its flavor profile: the wrapper, binder or filler?
Posted: November 25, 2013 By CA Editors
---
September/October 2013 Issue : Made For You
Out-of-this-world jewelry; model food; a customizable brolly; vintage Land Rovers; hybrid clubs and Rat-Pack caliber...more
Posted: October 17, 2013 By CA Editors
---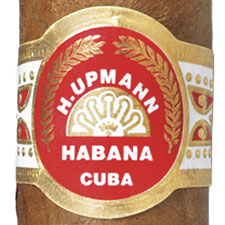 There are 13 cigars (not counting special releases and limited editions) that make up the Cuban H. Upmann portfolio. Five of those cigars are...more
Posted: September 3, 2013 By CA Editors
---
I have always heard that it is very important that one doesn't let the flame of the lighter touch the foot of the cigar when lighting. How important is it really?
Posted: September 3, 2013 By CA Editors
---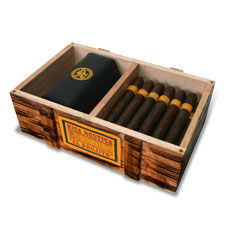 News & Features : News & Features
Drew Estate's newest creation is Nica Rustica, a one-size line measuring 6 inches long by 52 ring gauge with pigtail caps and closed feet. The...more
Posted: August 7, 2013 By CA Editors
---
As the clock ticks down to Father's Day (Sunday, June 16), you might still be looking for just the right way to say "Thanks for all the hard work."...more
Posted: June 11, 2013 By CA Editors
---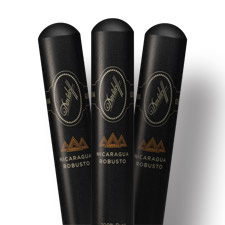 News & Features : News & Features
Davidoff has given Cigar Aficionado a sneak peek of the packaging for the upcoming Davidoff Nicaragua series. The brand won't debut until June 20th...more
Posted: June 11, 2013 By CA Editors
---
March/April 2013 Issue : News & Features
Make your own gin; the perfect pilsner glass; fancy footwear; private jets with smaller investment; stockcar racing camp; and keeping your white wine...more
Posted: May 23, 2013 By CA Editors
---
News & Features : News & Features
Every guy needs a place all his own, and for an increasing number of cigar aficionados, that place is a man cave. The rooms come in all shapes,...more
Posted: April 15, 2013 By CA Editors
---