CA Editors
News & Features : News & Features
Every guy needs a place all his own, and for an increasing number of cigar aficionados, that place is a man cave. The rooms come in all shapes,...more
Posted: April 15, 2013 By CA Editors
---
Which component of the cigar contributes most prominently in its flavor profile: the wrapper, binder or filler?
Posted: October 8, 2012 By CA Editors
---
I have always heard that it is very important that one doesn't let the flame of the lighter touch the foot of the cigar when lighting. How important is it really?
Posted: April 23, 2012 By CA Editors
---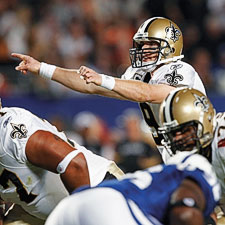 News & Features : News & Features
Fans of the gridiron rejoice—football season is finally back. Cigar Aficionado enlisted football expert Danny Sheridan to analyze the strengths and...more
Posted: September 14, 2010 By CA Editors
---
Nov/Dec 99 Issue : News & Features
Manager of the Partagás Store, Havana, Cuba
Posted: December 1, 1999 By CA Editors
---