Bruce Schoenfeld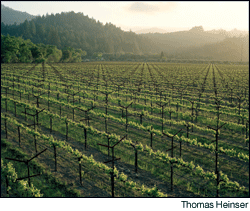 For wine and food lovers, California's Napa Valley and Sonoma County offer distinctive experiences
Posted: April 1, 2007 By Bruce Schoenfeld
---
Nov/Dec 2006 Issue : News & Features
Xs and Os come easy. It's whether to ply their trade in the college or professional ranks that wrangles the country's top coaches
Posted: December 1, 2006 By Bruce Schoenfeld
---
Sept/Oct 2006 Issue : News & Features
Loyal, high-powered boosters support university athletic programs with hearts, minds and wallets
Posted: October 1, 2006 By Bruce Schoenfeld
---
July/August 2006 Issue : News & Features
America's greatest destination resorts balance the charms of the past with modern amenities
Posted: August 1, 2006 By Bruce Schoenfeld
---
Mar/Apr 2006 Issue : News & Features
Once a weekend haunt of stags and conventioneers, Las Vegas has morphed into a second-home and retirement capital for baby boomers
Posted: April 1, 2006 By Bruce Schoenfeld
---
Mar/Apr 2006 Issue : News & Features
Posh clubs offer sophisticated entertainment alternatives to traditional shows and lounge acts
Posted: April 1, 2006 By Bruce Schoenfeld
---
Nov/Dec 2005 Issue : News & Features
A young generation of general managers are testing conventional baseball wisdom as they make their marks in front offices around the Majors
Posted: December 1, 2005 By Bruce Schoenfeld
---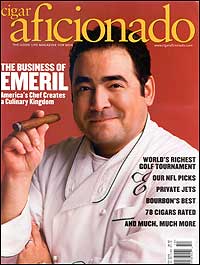 Sept/Oct 2005 Issue : Celebrities
Chef, actor, businessman, entrepreneur. Emeril Lagasse has done it all.
Posted: November 28, 2005 By Bruce Schoenfeld
---
July/August 2005 Issue : News & Features
Every professional athlete faces retirement. But after these four bowed out, they found success in new careers, applying the same talent and work ethic that made them sports stars.
Posted: August 1, 2005 By Bruce Schoenfeld
---
May/June 2005 Issue : News & Features
Pro athletes are facing heavier fines and longer suspensions for misconduct, but league officials feel it's a small price for maintaining the image and marketability of their sports
Posted: May 1, 2005 By Bruce Schoenfeld
---